Wiltshire's Horse Works has evolved through 3 generations of horsemen, the first being in the 8th Light Horse, famous for the Charge of Beersheba in 1917. His grandson, Noel Wiltshire is continuing on in the old tradition, seldom seen today, with quality products, service and advice, springing from many years of experience.
Noel is very well-travelled, having had the honour of working with some of Australia's and Hollywood's finest horse trainers, and working on TV commercials and movies.
His other training and riding experience have included competing on the professional rodeo circuit, education and working harness teams, horses for western riding, combined driving, dressage and show jumping. His varied pursuits also included training and working bullock teams. (see our history photo gallery).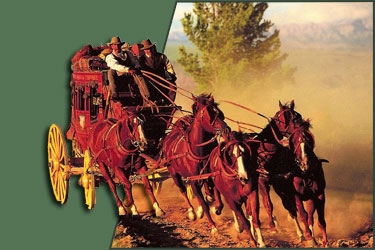 After working for Kings Saddlery in the USA in 1976, Noel began selling cowboy gear in Australia, then manufacturing harness shortly thereafter. Since the early 80's he has been importing and using the very finest Amish made harness and collars, made to our specifications. The collars are lightweight, rye-straw stuffed, being very comfortable for your horse, when properly fitted.
Wiltshire's own harness is made from top quality Australian or American leather with stainless steel (ss) hardware. Our harness makers are master crafts men, and have many years of experience. When properly cared for, you can expect this quality workmanship to last a life time.